Africa's Leading Film Festivals and Movies Portal
Category Archives:
Life & Style
20 Jun 2011 16:33 Africa/Lagos
The HBO Bryant Park Summer Film Festival Presented by Bank of America Celebrates Its 19th Year
FREE OUTDOOR CLASSIC FILM SERIES JUNE 20 – AUGUST 22
Director, Milos Foreman, will attend on opening night to introduce "One Flew Over the Cuckoos Nest"
PR Newswire
NEW YORK, June 20, 2011
NEW YORK, June 20, 2011 /PRNewswire/ — Once again, Bryant Park will be a destination for film buffs on summer nights in New York City, with an all-star legendary film line up for the 19th year of the HBO Bryant Park Summer Film Festival presented by Bank of America and in association with The Bryant Park Corporation.
Continuing the popular tradition of presenting "stars under the stars," the free outdoor festival returns Monday evenings at sunset, beginning June 20 and running through August 22. The season kicks off on the first day of summer with ONE FLEW OVER THE CUCKOO'S NEST, starring Jack Nicholson as a patient who leads a revolt at a mental facility in this 1975 favorite.
The film's Oscar winning director Milos Foreman, will attend the opening night festivities in Bryant Park on June 20th to introduce the film.
The festival's closing night film, DIRTY HARRY, stars Clint Eastwood who made movie history when he took the role of Harry Callahan. Other highlights of this year's festival include Marilyn Monroe and Jane Russell in GENTLEMEN PREFER BLONDES, Paul Newman in COOL HAND LUKE, and Oscar winning film IN THE HEAT OF THE NIGHT.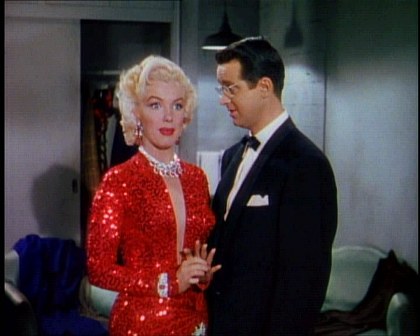 A scene from Gentlemen Prefer Blondes
"Support for the film festival reflects our belief that the arts, in all its forms, should be shared with the widest possible audience," said Jeff Barker, Bank of America New York City president. "Only in New York can you spend a summer evening outdoors with legends of the screen and people from all walks of life amid the city's skyscrapers."
"It is with great pride that HBO enters its 19th year of showing classic films on the big screen in Bryant Park. The festival has turned into a favorite summertime tradition for many New Yorkers. As neighbors of Bryant Park, it is a great way for HBO and Bank of America to give back to the city," said Bill Nelson, Chairman and CEO, HBO.
The films will be projected in 35mm onto a screen 20 feet high by 40 feet wide. Bryant Park is located at 42nd Street and the Avenue of the Americas. Snacks, meals and refreshments are available at Bryant Park food kiosks and restaurants. Each presentation will show on Monday evenings starting at sunset. The lawn opens at 5pm. Classic animation provided courtesy of Warner Bros.
For more information, call the HBO Bryant Park Summer Film Festival hotline at (212) 512-5700. For film series information, visit the festival's website at hbo.com/hbobryantparkfilmfestival (will be live by June 1st).
THE HBO BRYANT PARK SUMMER FILM FESTIVAL 2011
PRESENTED BY BANK OF AMERICA
JUNE 20 ONE FLEW OVER THE CUCKOO'S NEST (Saul Zaentz Co.)-Rebellious Jack Nicholson leads a patient revolt at a mental facility. He urges the inmates to rebel against the nasty Nurse Ratched (Louise Fletcher). Based on the Ken Kesey novel, it has been directed with force, humanity and a sly smile by Milos Forman. It is the second film (after "It Happened One Night") to score an Oscar Grand Slam, winning the five top prizes. Kirk Douglas owned the screen rights for years, but was too senior to play the lead when son Michael finally co-produced. The American Film Institute ranked "Cuckoo" as #33 Greatest Movie of All Time. (1975) 133 Min.
JUNE 27 THE 39 STEPS (MGM)-An innocent man goes on the run to prove he is not a murderer and that a spy ring exists in Scotland. The exuberant thriller is one of Alfred Hitchcock's early British masterpieces. Robert Donat is the "everyman" in trouble and Madeleine Carroll is the classy blonde who lends a helping hand. It has been remade several times for big screen, small screen, even radio, but never as successfully. It even turned up recently as a cleverly conceived show on Broadway and in London's West End. Watch out for a villain with a missing finger and a music hall performer named Mr. Memory. You won't forget him. Special thanks to the British Academy of Film and Television Arts New York (BAFTA New York) (1935) 86 Min.
JULY 4 EASY RIDER (Sony/Col) Stoners Peter Fonda and Dennis Hopper (he also directed) hit the road on their customized motorcycles to find the "real" America. 1960′s peace and love soon turn to fear and hate. The script was Oscar-nominated, though reportedly much was improvised between L.A. and New Orleans, as the low budget movie was being shot by Laszlo Kovacs. Rumor also has it that plenty of marijuana was smoked on this road trip, giving new meaning to the term "high"way. Steppenwolf, The Byrds, The Band, Jimi Hendrix and Little Eva are heard on the soundtrack. And yes, that is legendary record producer Phil Spector making a cameo appearance as a drug dealer. (1969) 94 Min.
JULY 11 GENTLEMEN PREFER BLONDES (TCF)-They may be just "two little girls from Little Rock," but Marilyn Monroe and Jane Russell are on the trail of bigger stones. As we all know, "diamonds are a girl's best friend." Two gold digging showgirls head for Paris in this brightly colored musical comedy based on the Anita Loos story and a Broadway hit starring Carol Channing. Fox intended it as a movie showcase for their biggest star Betty Grable, but Marilyn came cheaper. The musical number "Anyone Here For Love?" featuring the statuesque Russell and a gaggle of disinterested chorus boys (as the U.S. Olympic team!) is a genuine camp classic. (1953) 91 Min.
JULY 18 IN THE HEAT OF THE NIGHT (MGM)-This taut murder mystery was the surprise Oscar winner for Best Picture over "Bonnie and Clyde" and "The Graduate." Ironically, that very award ceremony was postponed due to the assassination of Martin Luther King. Rod Steiger plays a bigoted Mississippi sheriff who is reluctant to accept help from a black, big city detective Sidney ("Call me Mister Tibbs") Poitier. Due to racial unrest in the South, filming necessarily took place in Illinois. The moody Quincy Jones score was Grammy nominated and Ray Charles made the title song an instant standard. (1967) 109 Min.
JULY 25 THE LADY EVE (Universal)-This sparkling romantic comedy is the work of a master, Preston Sturges. Barbara Stanwyck (at her most tempting) is a con artist/card shark out to dupe the clueless heir to a brewery fortune (Henry Fonda). He is an ophiologist by trade and knows more about snakes than girls. Just back from a year up the Amazon on a serpent hunt, he is an apple ripe for the plucking. The script is brimming with sophisticated banter (earning an Oscar nomination for Best Writing, Original Story), but Sturges is not above some well-placed slapstick and physical pratfalls. In 2002, the AFI placed it #26 on a list of Top 100 Greatest Love Stories in American cinema. (1941) 94 Min.
AUG. 1 COOL HAND LUKE (Warner Bros.)-"What we've got here is…failure to communicate." So says a sadistic guard (Strother Martin) to Luke (Paul Newman) who is serving time on a Dixie chain gang. Luke has trouble with authority figures and will find countless ways to rebel against the system during his incarceration. You may never be able to face an egg again after the justifiably famous (and excruciating) eating scene in which Luke puts away over four dozen of the hard-boiled variety. Newman received his fourth Oscar nomination, but it was supporting actor George Kennedy, as a fellow inmate, who took home an acting prize. (1967) 126 Min. (Panavision)
AUG 8 AIRPLANE! (Paramount)-"You ever been in a cockpit before?" No? Well, now's your chance. The gags just keep coming and coming in this raucous spoof of Hollywood's all-star disaster epics. A Zucker/Abrahams/Zucker collaboration, it was nominated for a Golden Globe as Best Comedy and won a WGA award for Best Comedy Script. These are the same wild and crazy guys responsible for the popular "Naked Gun" series. Star turns by Robert Stack, Lloyd Bridges, Peter Graves and the late, great Leslie ("Don't call me Shirley") Nielsen. Cameos are by Kareem Abdul-Jabbar, Maureen McGovern and an autopilot inflatable doll! (1980) 86 min.
AUG. 15 HIGH SIERRA (Warner Bros.)-The landmark crime drama by Raoul Walsh took Humphrey Bogart off the "B" list and propelled him into superstardom. His big hit "The Maltese Falcon" came out later the same year. Here he is Roy "Mad Dog" Earle, a hardened ex-con on the lam from the cops, who, way deep down, has a heart of gold. The part was intended for Paul Muni (contract dispute) or George Raft. Bogie himself convinced Raft to turn down the role. Good move. "Sierra" was co-scripted by his old friend and drinking buddy, John Huston. Top-billed Ida Lupino co-stars as the devoted moll and Bogart's own pooch, Zero, appears as the cute mongrel Pard. (1941) 100 Min.
AUG. 22 DIRTY HARRY (Warner Bros.)-Clint Eastwood made movie history when he took the role of Harry Callahan. He went on to play the iconic cop four more times. Originally considered for the part were Frank Sinatra, Marlon Brando, Steve McQueen and Paul Newman, but the "Gods of Hollywood Casting' were smiling down on Clint. No more Italian westerns. Don Siegel's direction packs quite a punch, as Harry goes about ridding the San Francisco streets of a serial sniper. His unique take on law enforcement involves carrying a very large .44 Magnum. Are ya feeling lucky, punk? Come on, make Harry's day. (1971) 102 min. (Panavision)
HBO
Home Box Office, Inc. is the premium television programming subsidiary of Time Warner Inc., providing two pay television services – HBO® and Cinemax® – to approximately 85 million subscribers worldwide . The services offer the most popular subscription video-on-demand products, HBO On Demand® and Cinemax On Demand® as well as HBO GO® and MAX GO®, HD feeds and multiplex channels. Internationally, HBO branded television networks, along with the subscription video-on-demand products HBO On Demand and HBO GO, bring HBO services to over 60 countries. HBO programming is sold into over 150 countries worldwide.
HBO's philanthropic efforts are defined by a mission to cultivate and develop new talent through support of innovative educational organizations. We are committed to ensuring the stories we present reflect the diverse world in which we live and the voices from all communities are provided the access and resources to share their experiences with audiences around the world.
BANK OF AMERICA AND THE ARTS
As one of the world's largest financial institutions and a major supporter of arts and culture, Bank of America has a vested interest and plays a meaningful role in the international dialogue on cultural understanding. As a global company, Bank of America demonstrates its commitment to the arts by supporting such efforts as after-school arts programs, grants to help expand libraries, programs to conserve artistic heritage as well as a campaign to encourage museum attendance. Bank of America offers customers free access to more than 150 of the nation's finest cultural institutions through its acclaimed Museums on Us® program, while Art in our Communities® shares exhibits from the company's corporate collection with communities across the globe through local museum partners. The Bank of America Charitable Foundation also provides philanthropic support to museums, theaters and other arts-related nonprofits to expand their services and offerings to schools and communities. Bank of America partners with more than six thousand arts institutions worldwide.
BRYANT PARK CORPORATION
Bryant Park Corporation (BPC), a private not-for-profit company, was founded in 1980 to renovate, finance, and operate Bryant Park in New York City. BPC is funded by income from events, concessions, and corporate sponsors, as well as an assessment on neighboring properties, and does not accept government or philanthropic monies. In addition to providing security and sanitation services, and tending the park's lush lawn and seasonal garden displays, BPC provides public amenities and activities, including movable chairs and tables, café umbrellas, restaurants, food kiosks, world-class restrooms, and a wide range of free events throughout the year. The Midtown park, conveniently located at 6th Avenue between 40th and 42nd Streets, is visited by over 5 million people each year and is one of the busiest public spaces in the world. BPC's website, www.bryantpark.org, provides more detailed information and a schedule of upcoming events.
SOURCE HBO
CONTACT: Suzanne Pinto, HBO, +1-212-512-1904; T.J. Crawford, Bank of America, +1-646-855-3301
Web Site: http://www.hbo.com/hbobryantparkfilmfestival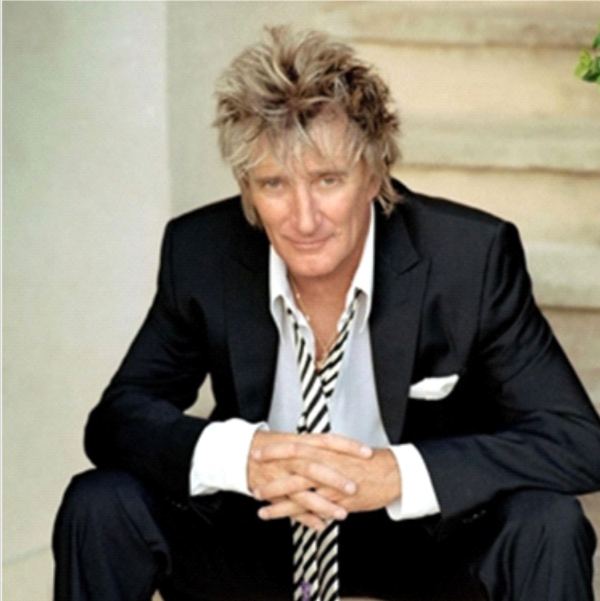 LAS VEGAS, NV., May 10, 2011 /PRNewswire/ — Today, legendary rock icon Rod Stewart confirmed his long-rumored return to The Colosseum at Caesars Palace for his first 18 concerts of his two-year Las Vegas residency, kicking off on August 24, 2011. Rod Stewart: The Hits. will be a concert celebration featuring a set list of the rock and R&B favorites which have defined Stewart's unparalleled five-decade-long career. The spectacular, state-of-the-art production, presented by AEG Live, will be a culmination of Stewart's seminal hits like "Maggie May," "You Wear it Well," "Hot Legs," "You're in My Heart," and "Some Guys Have All the Luck" mixed with a few surprise rarities and sizzling covers. Rod Stewart: The Hits. is being designed to give audiences that intimate, only in Las Vegas concert experience – with no fan more than 120 feet from the magnificent stage.
Tickets for the first 18 performances go on-sale Sunday, May 15 at 10 a.m. PDT:
Rod Stewart: The Hits. at The Colosseum at Caesars Palace
August 24 – September 11, 2011 and November 3 – 20, 2011
Ticket prices are $49/ $69/ $99/ $165/ $250 plus applicable fees.
Stewart's triumphant return to Las Vegas continues one of the most successful and critically-acclaimed 12 months of his career, highlighted by his just-wrapped The Heart & Soul Tour with Stevie Nicks – which is currently the #2 highest grossing tour on Billboard's 2011 Boxscore chart. The tour has garnered Stewart enormous critical praise including The New York Post which declared Stewart "Forever Young," US Weekly, which called his set list "…a non-stop jam session" and The Globe and Mail, which declared, "Rod Stewart competes with no one…" In addition to praise for his concert performance, Stewart was just honored with the prestigious ASCAP Founders Award for his songwriting and received his 16th Grammy nomination for "Best Traditional Pop Vocal Album." Stewart's incredible year began with his chart-topping, 33-date 2010 European summer tour – which included four sold-out dates at London's O2 Arena – and continued with a sold-out, eight concerts at The Colosseum in Las Vegas in November of 2010.
Tickets go on-sale Sunday, May 15 at 10 a.m. PDT and may be purchased in person at The Colosseum at Caesars Palace Box Office, by calling 1-800-745-3000 or by visiting www.ticketmaster.com, keyword "Rod Stewart." All Ticketmaster orders may be subject to additional service charges and fees. Ticket prices are $49/ $69/ $99/ $165/ $250 (all prices include 10% Live Entertainment Tax). Dates for the limited engagement are August 24 – September 11 and November 3 – 20, 2011. All shows begin at 7:30 p.m.
Rock and Roll Hall of Famer and Grammy™ Living Legend Rod Stewart has been lauded as having one of the most distinctive voices in pop music. In a career spanning five decades, with an estimated 250 million album and single sales he is indisputably one of the most successful singers, songwriters and performers of all time. Throughout his prolific career, Stewart has garnered an amazing 16 Grammy nominations and has performed for sell-out crowds throughout the world. With his career in its fifth decade, Stewart has achieved numerous solo hit singles worldwide, most notably in the UK, where he has garnered six consecutive #1 albums and his tally of 62 hit singles include 24 that reached the Top 10, six of which gained the number one position. His hit singles include "Maggie May," "Tonight's the Night," "Hot Legs," "Da Ya Think I'm Sexy?," "Forever Young," "Young Turks," "Rhythm of My Heart," "Some Guys Have All the Luck," "Have I Told You Lately?," "Stay With Me," and "First Cut is the Deepest." For more information, visit www.rodstewart.com.
About AEG Live
AEG Live, the live-entertainment division of Los Angeles-based AEG, is dedicated to all aspects of live contemporary music performance. AEG Live is comprised of touring, festival, exhibition, broadcast, merchandise and special event divisions, fifteen regional offices and owns, operates or exclusively books thirty-five state-of-the-art venues. The current and recent concert tour roster includes artists such as Taylor Swift, The Black Eyed Peas, Bon Jovi, Usher, Carrie Underwood, Daughtry, Justin Bieber, Leonard Cohen, Wisin & Yandel, Kenny Chesney, P!nk and Paul McCartney. The company is also currently producing shows in Las Vegas including Celine Dion at The Colosseum at Caesars Palace and Barry Manilow at Paris. The AEG Live exhibition portfolio boasts the most successful exhibition of all time, Tutankhamun and the Golden Age of the Pharoahs, which has attracted more than seven million visitors since 2005. AEG Live is also the largest producer of music festivals in North America from the critically acclaimed Coachella Music & Arts Festival to Stagecoach and New Orleans Jazz & Heritage Festival. www.aeglive.com
About Caesars Palace
Caesars Palace is the world's best known resort-casino, celebrating the grandeur that was Rome, in an 85-acre destination location that sets the standard for entertainment, dining and luxury. Reigning at the heart of the Las Vegas Strip, Caesars Palace features 3,300 hotel guest rooms and suites, 23 diverse restaurants and cafes, five-acre Garden of the Gods pools and gardens, 50,000 square foot Qua Baths & Spa and 300,000 square feet of premium meeting and convention space. The 4,300-seat Colosseum sits just steps from celebrity chef restaurants and the acclaimed Forum Shops at Caesars and spotlights world class entertainers such as Celine Dion, Elton John and Jerry Seinfeld. Find Caesars Palace on Facebook at and follow on Twitter.
# # #
Media Contacts:
Christi Nelson
AEG Live, Las Vegas
(702) 866-1451
cnelson@aeglive.com
Emily Wofford
Caesars Entertainment – Las Vegas Region
(702) 794-3171
Ewofford@caesars.com
Michelle Loosbrock
Wagner/Junker Agency
(702) 287-4130
Michelle@wjagency.com
For Rod Stewart contact:
Hannah Kampf
Conformity Media
(310) 497-9517
Hannah.Kampf@gmail.com
Dark forces and suspected establishment cover-up explored in damning documentary on the inquest in to the deaths of Dodi Fayed & Diana, Princess of Wales
Keith Allen's "Unlawful Killing" To Screen In Cannes May 13.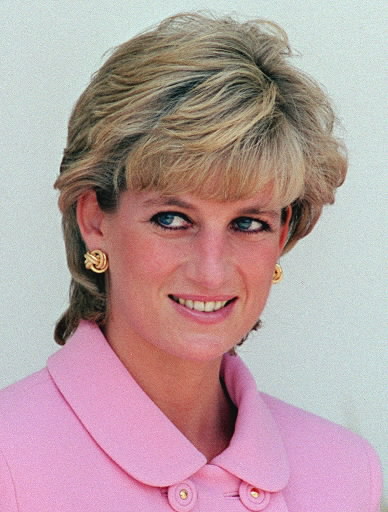 LONDON, 9TH MAY, 2011: Three years in the making,
UNLAWFUL KILLING
– a searing exploration into the violent death of Princess Diana and the alleged subsequent cover-up by the British Establishment – will make its Festival debut at Cannes, the world's leading film festival.
Princess Diana and Dodi Fayed
Acclaimed British actor and filmmaker Keith Allen (KEITH MEETS KEITH, ROBIN HOOD, SHALLOW GRAVE, TRAINSPOTTING, THE COMIC STRIP PRESENTS…..) has today announced his plans to screen his directorial feature-documentary debut at the celebrated film market and festival.
The film premieres in what would have been Diana's 50th birthday year and just as Prince William, Diana's beloved first son and future King, embarks on married life under the watchful glare of the world's media.
This potentially controversial documentary – set to screen on Friday 13th May in Cannes – mixes candid interviews with recreations of some of the key moments from the official inquest, shockingly not held until a decade after the event. The questions the film asks, as it seeks to uncover the truth about the world's most famous car crash, will inevitably shake the public's perceptions of how Diana and her partner Dodi Fayed died – and where responsibility ultimately lies for this apparent Establishment cover-up perpetrated by "Dark Forces".
Locomotive Distribution's Colleen Seldin will handle worldwide sales efforts for UNLAWFUL KILLING, which will commence in Cannes and will be supported by the attendance of the filmmakers.
On making today's announcement producer/director Allen commented; "Screening this film in Cannes for the world's media will be both exhilarating and terrifying for me. As far back as 2004, I had been intrigued by Mohammed Al Fayed's unrelenting determination to seek answers to the questions surrounding the death of his son, Dodi and Princess Diana. By going 'undercover' at the inquest, I hoped to reconcile some of my own suspicions too- but what I experienced was horrifying. This film is, in short, the inquest of the inquest."
With today's announcement, the filmmakers are simultaneously launching first-look materials globally – most notably the first official trailer for UNLAWFUL KILLING. In addition, three clips are available for download, as well as a selection of stills and artwork, all of which can be accessed at www.unlawfulkilling.com.
UNLAWFUL KILLING has an original score by Dave Stewart and guest contributors include Tony Curtis, Howard Stern, Kitty Kelley, Mohamed Al Fayed, Piers Morgan and Michael Mansfield QC, amongst others.
ENDS//
UNLAWFUL KILLING – SYNOPSIS
Unlawful Killing was finished on 9 March 2011, after three years of research and production, culminating (after a decade of delay) in an Inquest held at the Royal Courts of Justice in London.
Keith Allen (father of Lily Allen) was at the centre of the inquest, covertly observing proceedings in the courtroom and amongst the press. His groundbreaking documentary recreates key moments from the inquest, and demonstrates how the cover-up was perpetrated. It shows how vital evidence of foul play was hidden from public scrutiny, how the royal family was exempted from giving evidence, and how journalists, particularly those working for the British media, systematically misreported what was happening.
This is not about a conspiracy before the crash, but about a provable cover-up after the crash.
ENDS//
For access to the UNLAWFUL KILLING official trailer:
www.unlawfulkilling.com
For further information about UNLAWFUL KILLING Cannes events and to request materials, please contact:
DDA Public Relations
London: +44 (0) 20 7932 9800
Cannes: +33 (0) 4 97 06 85 85
Email: UKCannes@ddapr.com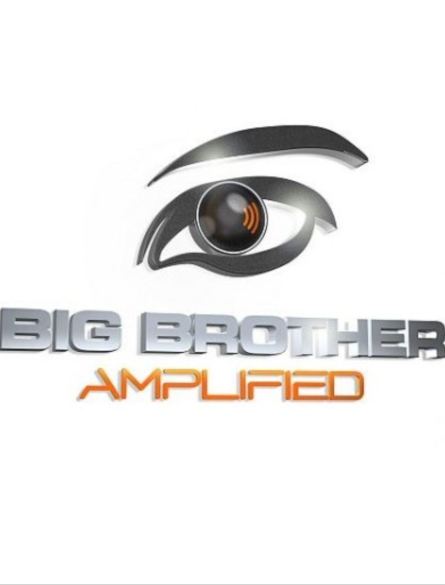 The Season 6 of the incredibly popular
Big Brother Africa
has been Amplified. Running 91 days and 24/7 with a dream grand prize of USD 200 000, this season of Africa's biggest reality show will include more of the drama, the emotion, the excitement and the suspense that have made the series a firm fan favourite. The following are all the 26 lucky Housemates who made the final list from the thousands who applied from all over sub Saharan Africa.
Alex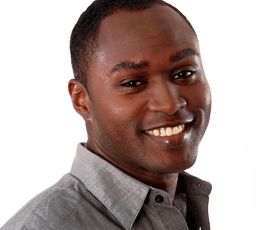 Age: 31
Hometown: Accra , Ghana
Occupation: Unemployed / Designer
Biography: Alex once worked in the fashion district in New York and believes in empowerment of the individual. He says that he wanted to be in Big Brother Africa because he believes he "can bring it home for Ghana ". He is confident that Africa will like him, and his recreational activities include video gaming and designing.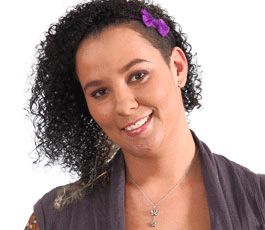 Bernadina
Age: 21
Hometown: Keetmanshoop , Namibia
Occupation: Construction
Biography: Her favourite place in Namibia is Rehoboth because "it's a nice party place". Bernadina says that if she wins the game, she'll give a share of the money to a lady who is establishing an organization that helps children improve their reading skills.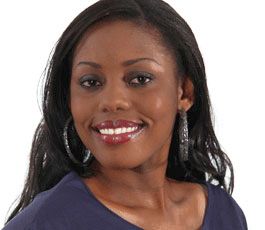 Bhoke
Age: 26
Hometown: Dar es Salaam , Tanzania
Occupation: TV Broadcaster
Biography: Bhoke says having being selected to be part of Big Brother Amplified is her greatest achievement so far. She says viewers should keep an eye on her because she is unpredictable, fun, will keep them guessing and she's a great person to be around.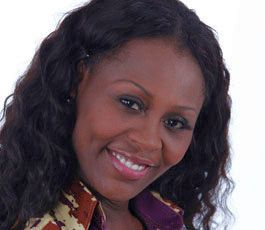 Confidence
Age: 37
Hometown: Accra
Occupation: CEO of MultiMedia Company / Owner Aphrodisiac Nightclub
Biography: This adventurous daredevil loves Angelina Jolie, soup or stew, and throwing parties at her house. Confidence would love to turn out like her role model aunt who, she believes, is "sexy, strong and principled". Whilst in the game, she will miss her son, and two dogs the most.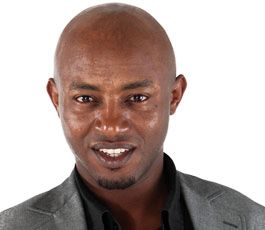 Danny
Age: 34
Hometown: Addis Ababa , Ethiopia
Occupation: Self Employed
Biography: Describing himself as cool, adventurous and funny, Danny believes that "when life flips you upside down, stand still" – good advice given to him by a friend. Although surprised to have been chosen to participate in Big Brother, Danny says if he wins, he will use the money to start his dream business. When he goes into the Big Brother house Danny admits the thing he will miss most is his freedom and friends.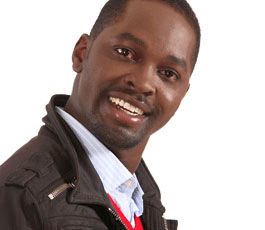 Ernest
Age: 28
Hometown: Kampala , Uganda
Occupation: Public Relations Consultant
Biography: Ernest looks up to his role model, Diddy because, he explains: "it's easy to see how a man who can't really dance or sing has made himself into a world-class brand that is bankable and desirable". He admits that he can be "a little annoying" when he chooses to push people's buttons.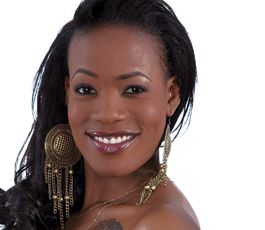 Felicia
Age: 24
Hometown: Lilongwe , Malawi
Occupation: Purchaser
Biography: Felicia is in a relationship and has a four year old child. Given the opportunity, Felicia would like to visit Japan right now to feel the impact of the Tsunami and offer support to victims of the recent natural disaster. She entered Big Brother Amplified to represent her country, to do her part in making her country proud and to change her life and the lives of many others.
Hanni
Age: 22
Hometown: Addis Ababa
Occupation: Singer and Student
Biography: Hanni is a 5th year Law student with a passion for Reggae. She says she entered Big Brother Amplified because she feels she is at a point in her life where she feels she wants to learn more about herself. She says audiences should watch her on Big Brother because she is "honest, funny and interesting".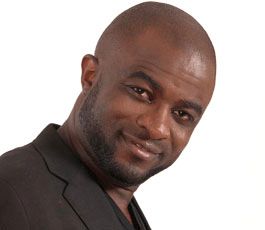 Jossy
Age: 28
Hometown: Windhoek , Namibia
Occupation: Recording Artist / Marketing, Sales and Ad Manager
Biography: The multi-lingual Jossy concedes his worst habit is cleaning and keeping everything in order. Though he entered Big Brother by accident, he will continue to surprise. The best advice he has ever received is: "Never envy those that are living a good life and rather learn from them to get there as well."
Karen
Age: 27
Hometown: Jos , Nigeria
Occupation: Unemployed
Biography: Born in Jos, Karen lists her mother as her role model. She likes people who are similar to her: fun and happy, and dislikes people who are boring, fake and dishonest. Karen relaxes by "chilling with friends" and would love to visit Spain because "it is sunny, beautiful and exotic".
Kim
Age: 25
Hometown: Livingstone , Zambia
Occupation: Beautician
Biography: Kim confesses she adores "cute boys" like Chris Brown and "fab ladies" like Beyonce. She wants viewers to watch her on the show because she is "real, fresh and fab". If she wins, she will help in the fight against Cancer in Zambia , help her sisters with their education and boost her media and Cosmetology career.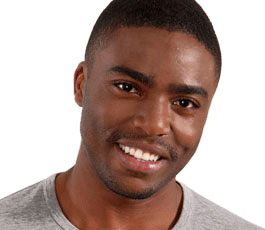 Lomwe
Age: 27
Hometown: Blantyre , Malawi
Occupation: Radio and Club DJ
Biography: Lomwe, reckons he is handsome and lives like according to the following mantra: "ride till the wheels fall off". He hopes his charisma and great sense of humour will help him win the USD200 000, so he can open his own radio station at home in Malawi .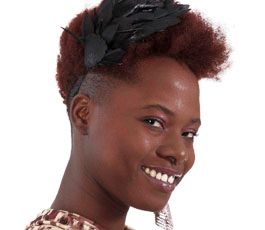 Lotus
Age: 24
Hometown: Dar es Salaam , Tanzania
Occupation: TV Presenter
Biography: Lotus's happiest memory is falling in love for the first time. She likes spending time with fun people who like to enjoy life and dislikes "people who are in their heads". Lotus, who is also a dancer and choreographer, regards herself as quite a trend-setter. Her worst habit: "using too much toilet paper!"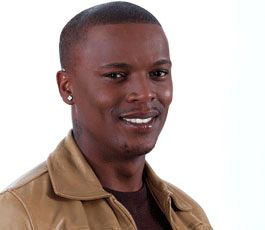 Luclay
Age: 28
Hometown: Cape Town
Occupation: Actor / Acting Coach
Biography: Luclay is an actor and acting coach born in Cape Town , his favourite place in South Africa . He says he is "inspired by people who live within their means and are happy with their inheritance on this planet". He says his mom and cousin are his role models, because "they have dedicated their lives to helping everyone around them".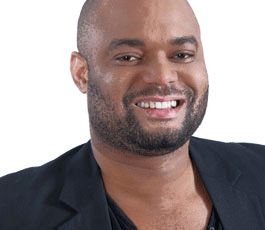 Michael
Age: 32
Hometown: Maputo , Mozambique
Occupation: Hairdresser
Biography: Michael, who counts his father and Denzel Washington as his role models, entered Big Brother Amplified because he wanted to have fun and experience different cultures. He enjoys spending time with quiet people and good listeners and encourages viewers to watch him because he has a lot to share with the audience. His pet peeves: Gossipers and aggressive people.
Millicent
Age: 28
Hometown: Nairobi , Kenya
Occupation: Actress
Biography: Talkative and passionate, Millicent loves spending time with open-minded people. She can hold a conversation in French, English and Swahili and describes herself as having a great sense of humour. The young Nollywood actress is all about empowering girls and loves watching cartoons and Soapies.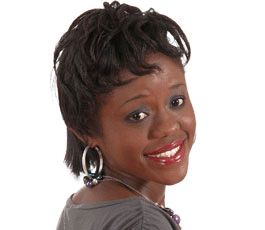 Mumba
Age: 24
Hometown: Lusaka
Occupation: Radio DJ
Biography: Mumba is a radio DJ and "happily single". She is most proud of getting her Diploma in Journalism and says the hardest thing she ever had to do was to "let go of the past". Mumba entered Big Brother Amplified for one reason: "I really, really want the money!" She says if she wins she'll splash out on a new luxury German sedan coupe, a house and "so much more".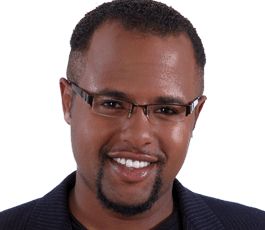 Nic
Age: 26
Hometown: Nairobi
Occupation: Television Producer
Biography: The happily single Nic calls himself "cheeky, spontaneous, funny, intelligent and a good listener". He also admits to being bit of a flirt, and reckons this will definitely get the viewers' attention when they tune in to watch the "crazy" guy from Kenya .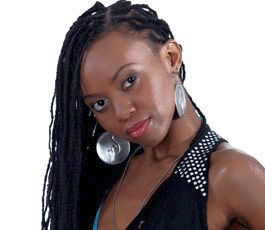 Nkuli
Age: 23
Hometown: Student
Occupation: Johannesburg
Biography: Romance novel lover, Nkuli, doesn't have a role model, because she explains: "believing in being the best me I can be, and not trying to be like someone else is the best thing I can do for myself". Once inside the house she says: "I believe I will think of the outside world – but miss it? Not much, because the house is where my mind will be."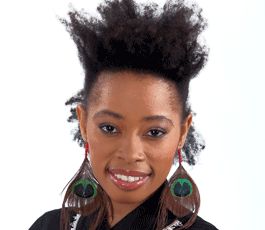 "Miss P" – Peo
Age: 24
Hometown: Gaborone , Botswana
Occupation: Freelance, Communications
Biography: Miss P is passionate about charity work and the fight against AIDS in Botswana . When she was in high school, she helped start clubs to raise awareness for both causes. Her special talent is "being a warm person – I've always been able to make people feel at home and safe with me," she says.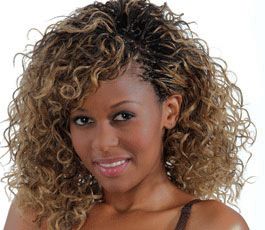 Sharon O
Age: 25
Hometown: Kampala , Uganda
Occupation: Artist / Musician
Biography: Sharon O is a free spirited, ambitious hard worker, who is friendly and reserved at the same time. Her personal motto is "work hard to achieve a comfortable life". She loves looking at the calming Nile when in Jinja ( Uganda ) and would love to go to Vegas one day.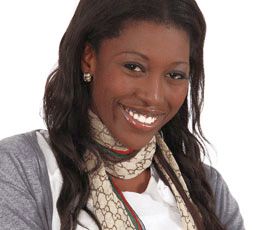 Vimbai
Age: 24
Hometown: Harare , Zimbabwe
Occupation: Model
Biography: With a Social Sciences degree and fluency in French and Basic Serbian, Vimbai is a force to be reckoned with. She entered Big Brother to re-launch her modeling and entertainment career on an African platform. If she wins the show, she'll invest her winnings in her country and donate some to charity.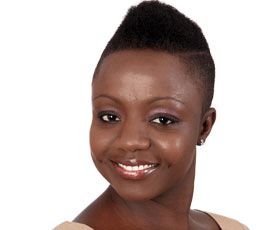 Vina
Age: 26
Hometown: Lagos , Nigeria
Occupation: Radio Presenter
Biography: Vina, describes her personality as "amplified" and dislikes people who are lazy, unfriendly and think they are better than others. She's confident of her chances on the show and promises she will be outrageous.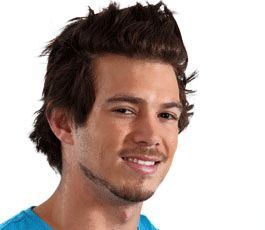 Wendall
Age: 23
Hometown: Harare
Occupation: Pilot
Biography: Wendall is a pilot and his motto is "you win some, you lose some". While he jokes that he doesn't have any specific special talents, he also says "you never know what might come out on a crazy night in the house!"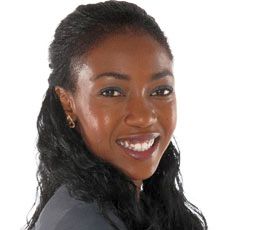 Weza
Age: 26
Hometown: Luanda , Angola
Occupation: TV Presenter, Model
Biography: She is super social and likes spending time with happy, fun, straight forward people, although she admits her bad habit is that she talks too much. She is currently single, and says she will miss her family when she goes into the House. Her favourite place in Angola is Luanda .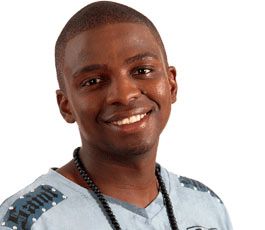 Zeus
Age: 24
Hometown: Gaborone , Botswana
Occupation: Entrepreneur, Artist, Marketer
Biography: This Hip-Hop star has been in a relationship for two years, but he's determined to use the time in the House to polish his social skills and establish a deeper connection with himself.
Although music is his first love, he has a Bachelor of Business and Commerce degree.